Your Veterinarian near Picayune!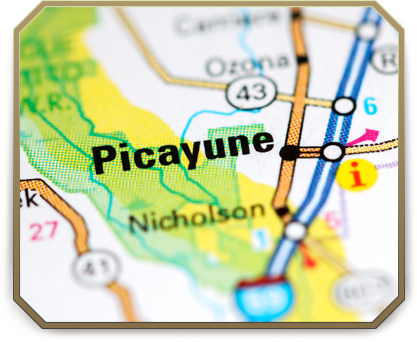 Does your pet need veterinary care? Your Veterinarian near Picayune is here at Slidell Veterinary Hospital. Our experienced team offers exemplary healthcare for animals in our community and the surrounding areas. Dr. Blaine J. Firmin is proud to be your veterinarian near Picayune! Does your pet need a general wellness check-up or even diagnostic services? Our office provides high-quality services for every animal that comes in looking for care.
Your veterinarian near Picayune offers a variety of services to treat any animal that needs medical attention. Our talented team can help your pet feel at ease when they come in for a check-up. We consider our patients family, so that is how we treat them! We love seeing your pet come into the office, and we make it our goal to have them enjoy their visit. If your pet needs a vaccination, a general wellness check-up, or even an emergency service, your veterinarian near Picayune offers the best care in your area. We offer several different options to help protect your pet against disease and infection. Does your pet require a more serious surgery or procedure? Our team will sit down with you and discuss all your options so that you are on the same page, and your pet can get the care they need.
Our team has years of experience providing the Picayune community with high-quality veterinary care. Your pet's health is our top priority, so we stay up-to-date on innovative procedures that could help your pet at an affordable price. We get to know our clients personally to determine a personal healthcare plan that will ensure a long and healthy life for their pet. Taking the time to get to know each pet's individual needs and their health background allows your veterinarian near Picayune to provide the most specific care possible.
Our goal is to provide high-quality veterinary care to the members of our community and the surrounding areas. Your veterinarian near Picayune is honored that you have trusted Slidell Veterinary Hospital to care for your pet's health. We care about the wellbeing of your pet, and that is why we do everything we can to give your pet personalized, individual care.
If you would like to learn more about our services, call Slidell Veterinary Hospital today and schedule an appointment. You can reach us at (985) 643–4822 or fill out a contact form directly on our website. We are proud to be your veterinarian near Picayune! We look forward to meeting you and your pet!