Slidell Veterinary Hospital's Mobile Vet Services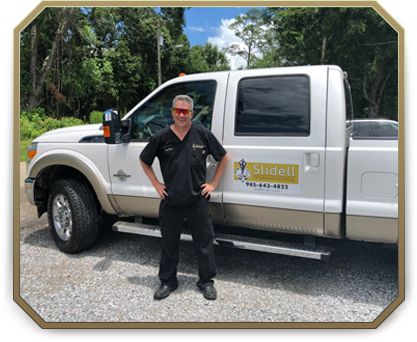 An important part of supporting the bond you have with your pet, as well as providing the best care possible, is by coming to you when you can't come to us. With Slidell Veterinary Hospital's Mobile Vet Services, you and your pet can remain at home, where you are most relaxed and comfortable, and receive a personal visit from one of our veterinarians and a technician. Services we are able to provide include:
Complete wellness examinations
Vaccinations
Heartworm tests
Skin exams and sampling
Fecal parasite checks
Anal gland expressions
Ear exams
Minor sedation procedures
Euthanasia
Transport to our veterinary hospital for injured or seriously ill pets
Certainly the most difficult, though important, house call we will make is when a beloved pet is reaching the end of life. Being at home, surrounded by familiar and loving faces with a trained professional helping to ease a sick or aged pet from this world, is an important aspect of the comprehensive client-and-patient focused veterinary care we provide.
For more information about Slidell Veterinary Hospital's mobile vet services, please send us an email or call (985) 643-4822.