3 Major Benefits of a Mobile Vet in Slidell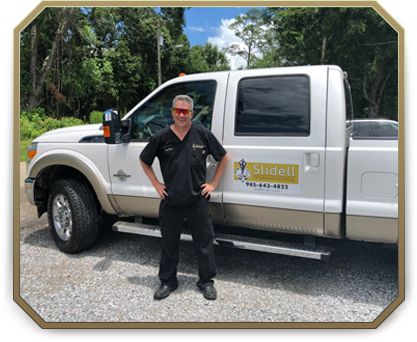 Have you ever considered scheduling an appointment with a mobile vet? These vets come right to your home instead of you having to come to them, and they provide the same level of quality care.
Keep reading to learn whether services from a mobile vet in Slidell would be perfect for you and your pet!
Reduced Stress
Do your pets experience extreme anxiety when it's time to take them to the vet, to the point that it's an ordeal to get them in the car when it's time for their appointment? Then you may find that a mobile vet in Slidell makes all your vet appointments far easier.
In an environment they feel comfortable and safe in, your anxious pets will feel better being around a veterinarian. Mobile vets can also accommodate your schedule easier, so you can schedule appointments when your pet is tired out from a walk and when they're at their most docile.
Personalized Care
You don't have to sacrifice experience and thorough care when it comes to hiring a mobile vet. From complete wellness examinations to minor sedation procedures, your pet can enjoy the same quality care. Even better, mobile vets can provide even more personalized care, as they won't be as rushed compared to if you made an appointment in the busy vet clinic.
Visiting your home also means your vet will get to know your pet even better. They can see how your dog or cat behaves at home as well as how your home may be affecting their health.
Safety
Lastly, mobile vets can be safer! You won't have to worry about your pet catching an illness from other pets in the clinic. If you have a compromised immune system, you also don't have to worry about waiting in a crowded waiting room for your pet's appointment time.
Schedule an Appointment With the Best Mobile Vet in Slidell
At Slidell Veterinary Hospital, we pride ourselves on being professional, caring, and experienced mobile vet in Slidell. Our personalized visits ensure both you and your pets are comfortable and free of stress, all while providing the best care possible.
Schedule an appointment with us today – we can't wait to meet you and your furry loved ones!